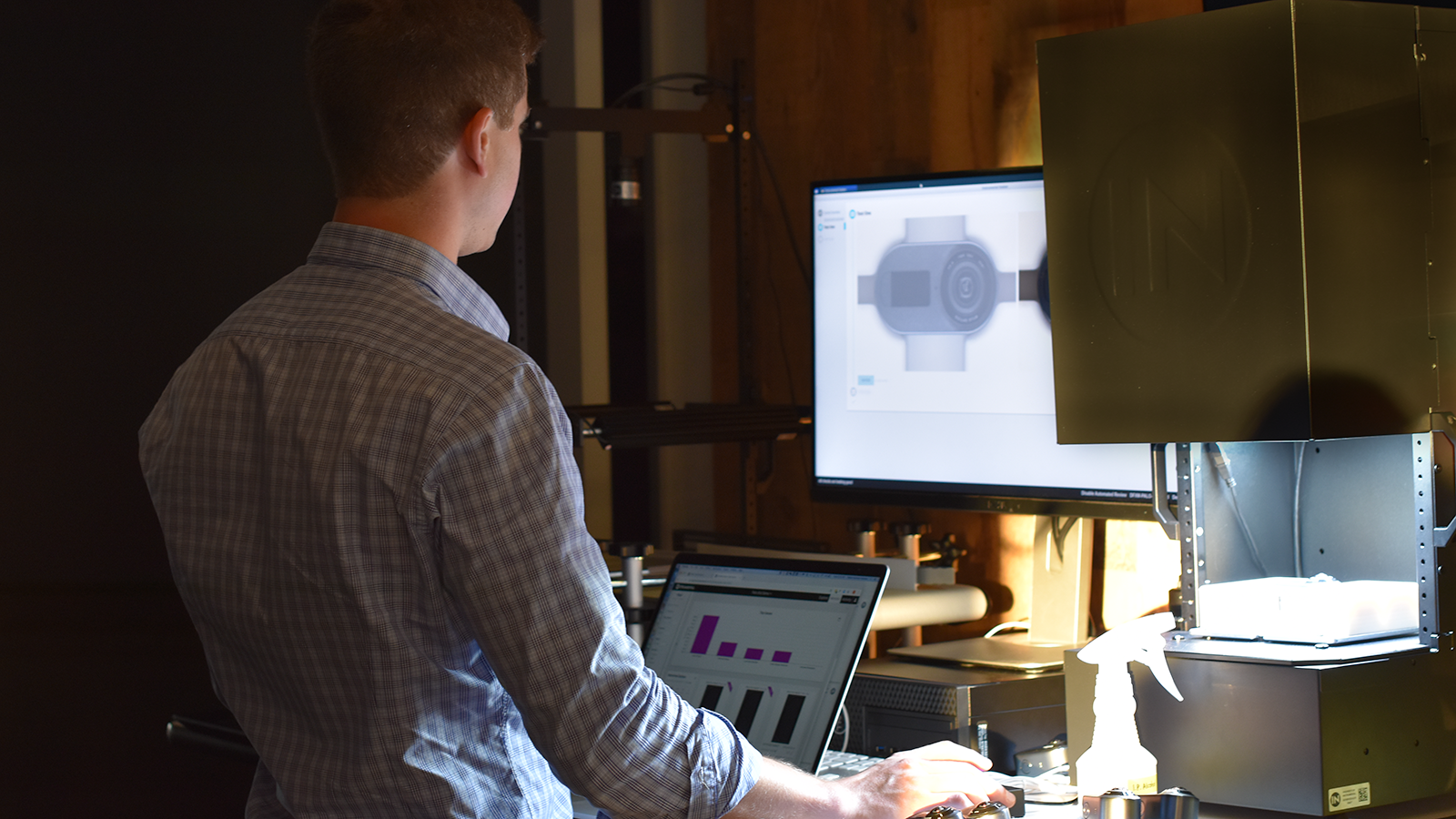 Get more than AOI
Go beyond automated optical inspection – find and fix issues faster with a suite of tools for development and production.
Eyes on your line
Find and fix issues with the manufacturing optimization system that does it all:
Capture images of every unit at key assembly states, with your cameras or ours.
Set up your own AI tests to detect defects in minutes – with as little as 30 units.
Control production with real-time pass/fail judgement, dashboards, and alerts.
Do more than pass/fail judgement
Better products, processes, and bottom lines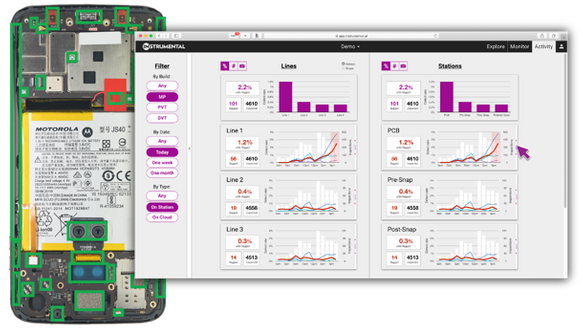 Instrumental enables remote work in development and production.
Engineers travel less and spend more time solving problems with remote access to unit images, monitors that catch unknown defects, and data that checks on corrective actions.
Operations gains control over yield with production reports of defect rates, spikes in issues, and threshold alerts – enabling process shift to be addressed proactively.
Other AOI systems
Long deployments with systems integrators (and additional fees)
Limited access to images, creating barriers to remote work
AI that requires training with over 1,000 units and dedicated management
Additional AI tests and training for every issue failure mode
Real-time pass/fail judgement
Instrumental
Up and running in one day or less, no systems integrators required
Full access to image data record from anywhere and easy virtual teardowns
AI you can set up in minutes, with zero machine learning background and just 30 units
Discover new issues with multiple failure modes using the same AI test
Real-time pass/fail judgement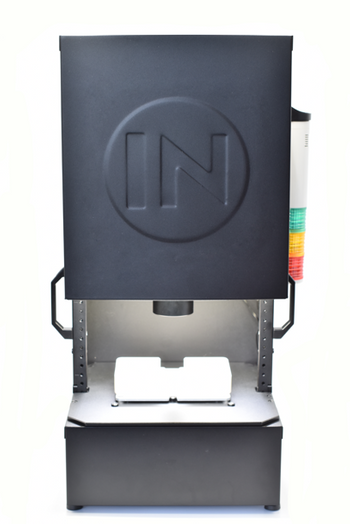 Trusted on products that we're not allowed to talk about

Programs that used Instrumental during development ramped faster than products that did not use it.

Lyon Wang, Director of Engineering and NPI
Motorola Mobility
Without Instrumental, we would not have found the issues on time – some of them we would have never found [until our customers did].

Marcel Tremblay, Director of Mechanical Engineering
FLIR Systems